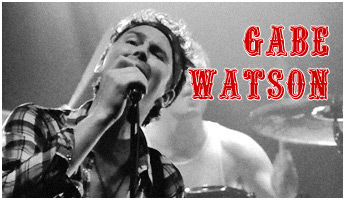 Native June hails from Indiana (Gabe Watson), Britain (Tristan Hendy)and France (Martial Chaput). The Band formed in the heart of Hollywood in 2005.
Native June's music is rooted in cities, highways and taverns across the Midwest and abroad. It smells like a 1978 Ford pickup truck barreling through the back hills of Southern Indiana (where Gabe grew up) and it crunches in your mouth like broken teeth at an English pub on a Saturday night (where Tristan chills out). Their sound is also reminiscent of The Clash, Kings of Leon, The Killers, Modest Mouse, Tom Petty, Bloc Party, Minus the Bear, and the Juliana Theory.
Native June released their first album "Whiskey and Walnuts" in 2006, "Daisy" as a single and music video in 2010, and released their second album "Ocean to Sunset" in September 2011, produced by two-time Grammy-winning producter Tony Maserati (Black Eyed Peas, Lady Gaga, Beyonce)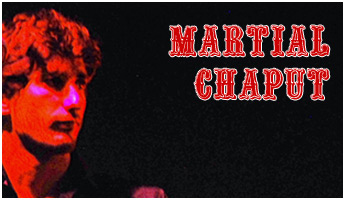 The atmosphere during Native June's live shows is infectious. They have played over 300 shows in the last five years, rockin' out at clubs and festivals in Los Angeles, San Diego, San Francisco and Santa Barbara. In April 2011, they went on a Southwest tour to Austin for South by Southwest, and in October 2011 they toured the Midwest, including a performance at the prestigious Gibson showroom in LA and during CMJ in New York City. The band has shared the stage with national acts including Spacehog and Ludo at the Key Club Hollywood, and played as headline acts at least once at every single venue on the infamous Sunset Strip (the Whisky a Go Go, Troubador, Roxy, Viper Room, House of Blues, etc).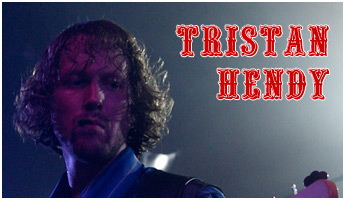 Native June was also crowned the winner among 50+bands in the 2009 Battle of the Bands competition on the Santa Monica Pier, opened for acts as diverse as Spacehog and Blackalicious, and was featured alongside Muse, Jet, New Found Glory, Dashboard Confessional for Saturday Night Magazine's Compilation CD distributed by MTVu and Virgin Megastores. They have also performed on national TV on the USA Network for the Before 'n After Movies to over 2 million viewers.
Native June signed with Planet LA Records, a publishing deal with the MusicBox film/TV library catalog in 2010, and another publishing deal with Riptide in 2011. They will perform again at South By Southwest again in Austin and are planning a European tour in 2012.
Girl's Red Tank Top
Elephant Logo
$14.95